The 2018 Welcome Party // Meet The Team!
Hey friends! As you know, my seniors are kind of a big deal! Every year I open up applications to my Senior Rep Team. Which is a group of girls that spend their senior year working with me and also representing my business! Not only do they receive their own personalized senior session, but they also get to partake in styled group photoshoots throughout the year!
These girls apply from all different High Schools, all over Tampa Bay! I carefully select girls that match my brand and also that I think we really enjoy being around each other and working together all year! This year we had over 30 applicants, and I have twelve beautiful and absolutely wonderful ladies on the team!
Once these girls apply and accept their positions on the team, I love to throw a welcome party so that they can all come with their moms and meet me in person and also meet each other and introduce themselves before our first group shoot! This years welcome bash was definitely one of my favorite! Because the group has grown so much, I decided it was time to rent an actual event space. We chose the beautiful venue Forty-Two Ten in Tampa, which could not have been a more perfect setting for the day! I cannot recommend their space enough for intimate events! Please check them out for any events in the future!
The venue was the perfect setting for our party and for head shots!
READY TO MEET THE GIRLS?
Sharon Toor // Newsome High School
"If I could do anything I would rid the world of any preconceived judgements they may about any ethnic, social or religious groups. I would do this to make sure that no one is thought of as less than another person due to their notions of what other people think about them."
Lizzie Corn // Bloomingdale High School
When asked why she would make a great fit for the team, Lizzie responded "I have an outgoing personality and I love to discover different sides of myself which is probably why I like acting so much", she is also an active member of the Thespian Troupe at Bloomingdale High school, Girl Scouts, National Honor Society, Science Honor Society, Spanish Honor Society, Committee member of Relay for Life of Bloomingdale!
Becca Burkett // Durant High School
When asked what she would do if she could do anything, she responds: "If I could do anything it would have to be to travel the world. Growing up I've always loved to travel and I've been lucky enough to go to some pretty cool places so far. Being able to travel has allowed me to appreciate the culture of so many places whether it takes places in the nature, scenery or the people in that place, I find it amazing. So, if I could do anything it would be to travel the world and see as much of it as I can."
Jessica Den Haese // Newsome High School
In her own words: "If I had unlimited resources and funds, I would fly to Guatemala and help to rebuild the villages in Yalu. I recently went on a mission trip there where I helped to build beds, stoves, and water filters. Yalu is one of the poorest towns in Guatemala and they really need help. Most of the people there are living in makeshift homes with dirt floors. They have no healthcare or clean water. Very few families have enough food to survive. If I had the funds I needed to help the entire town, and the time to take off from school, I would go and help Yalu, Guatemala to rebuild! I am hoping that one day, I can achieve this! Some of my hobbies include playing sports, volunteering, and taking pictures. I participate in soccer, football, and track for Newsome High School! When I'm not playing sports or working out, I like to volunteer. I volunteer with organizations like TOPSoccer, For the Love of Mateo, and Seeds Of Hope. I volunteer to help kids with disabilities and people who are less fortunate and need some extra help. When I have a little extra time on my hands, I love taking pictures of and with my friends, specifically at the beach! I enjoy spending time with my friends and making them feel special!
Kristen Hodne // Newsome High School
In her own words: "f I could do anything, I would travel to Europe and study abroad in Spain or London. I've wanted to visit both of those places for a while and I think it would be an amazing experience. I love big cities like DC and NYC, so I feel like I would have a lot of fun in London and I think that there would be tons of things to do. The reason why I also want to go to Spain is because I've learned a lot about it in some of the Spanish classes I've taken and I think that it would be really cool to see all of the unique architecture there and also to eat Spanish food :) After high school I want to go to college and major in either Cellular/Molecular Biology, Biochemistry, or pre-med. My dream is to either become a genetic engineer, an epidemiologist, or a pathologist. I'm applying to a few out-of-state universities as well as a few colleges in Florida, but if I were to stay in Florida, I would most likely attend USF and try to get into their 7-year medical program and possibly study abroad. After college, my goal is to live and work in a big city and also to travel to new places.
Paige Conlyn, Durant High School
In her own words: "I would love to be a NFL cheerleader in the future and represent my home team tampa bay" Paige loves cheerleading, dancing, chorus, and surfing! "I would love to have the opportunity to meet new people and make new friends! I think it would be a great experience to work with you and I love photography and taking pictures!
Annika Gizzo, Durant High School
Annika loves soccer and is very dedicated! She wants to play soccer in college, and always go on adventures! My kinda girl ;)
Morgan Whitten, Newsome High School
in her own words: "If I could do anything right now I would probably pack my bags and move to Haiti. Over these last two years i have went to Haiti over spring break to help with an organization called "Welcome Home Haiti" we build houses for families in need and also, lead a confrence for the youth while we are there. I feel in love with that country & people the first time I went and have already made plans to go back in March of 2018. I would like to go to a four year university and major in special education and minor in family & consumer sciences.
Alyssa Bisset // Strawberry Crest High School
In her own words: "If I could do anything it would be to travel to Italy!! I've been dreaminggggg about going to Italy for so long! It looks so beautiful in pictures so I can't even imagine how amazing it would be to see it in person. I also love food and Italians sure do know how to cook great food. I really want to go to UCF or FSU! Hopefully I'll join a sorority my freshman year. I plan on majoring in nursing and if everything goes well I want to go to medical school to be a pediatrician.
Lauren Fernandez // Strawberry Crest High School
In her own words: " If I could do anything, It would be to help everyone. Even if it's just the smallest things like encouraging others or making little compliments. It's always nice to have positivity around (even if I fail at it myself sometimes). I try to be the best that I can be and help others when I can. I'm not always successful but that's okay, I take my mistakes and fix them. If I could become anything, I would like to become a cosmetologist or become an interior designer.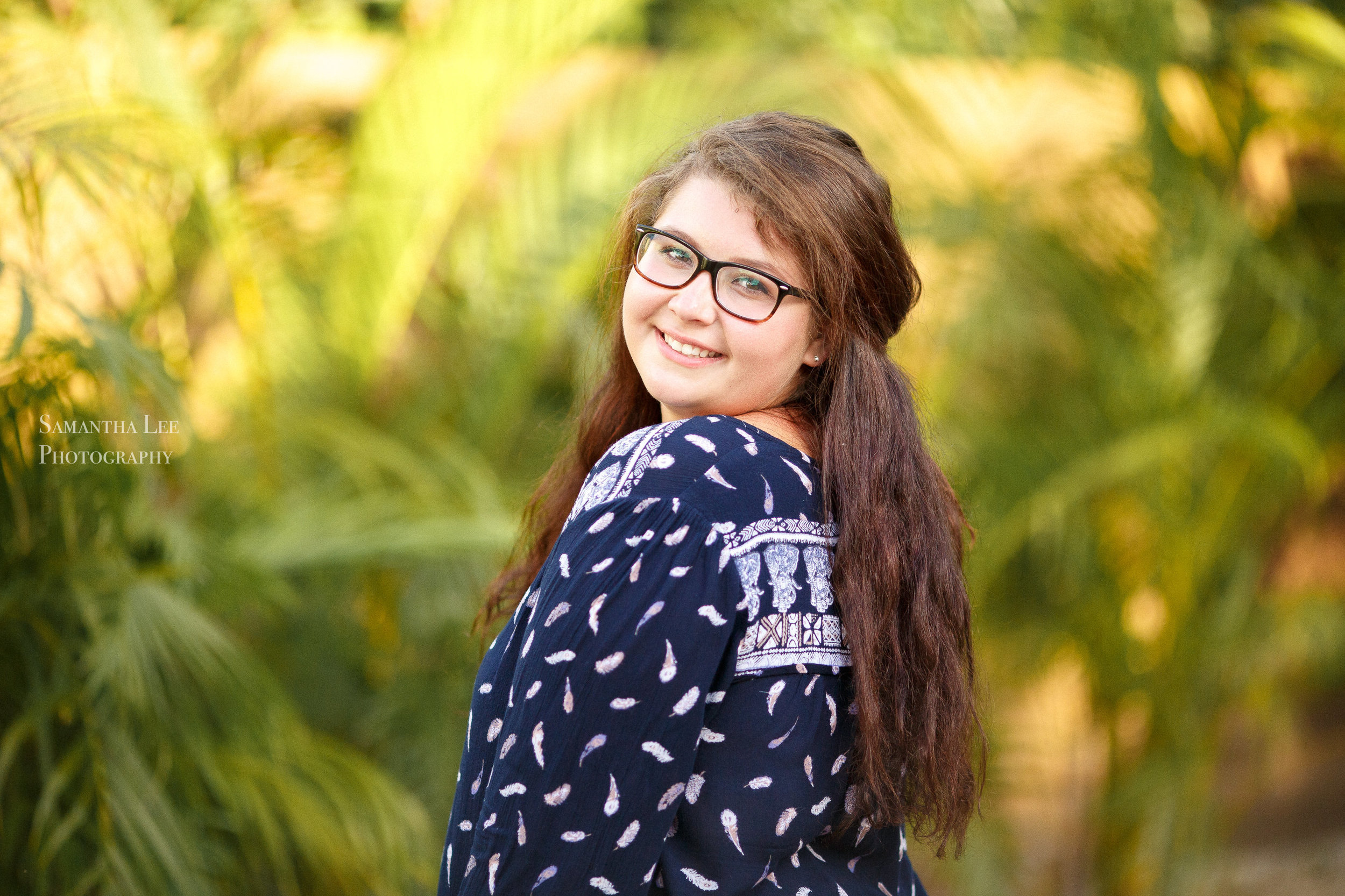 Allison Rogers // F.I.S.H homeschool
In her own words: "I want to travel the world taking pictures and eating all the cool food/sweet treats I see on Pinterest! After high school I want to attend school to become a pediatrician! Some of my hobbies are varsity volleyball (indoor since 4th grade), beach volleyball, and working out. I love to make desserts for my family, and try out DIY projects from Pinterest. I also like to shop, take lots and lots of pictures, and hangout with my friends."
Last but not least,
Carolina Montoya // Armwood High School
In her own words: I want to travel the World. From North to South, East to West. I wouldn't stop until every square mile of planet has seen my face. The idea of Wanderlust hit me at a relatively young age, and started very small. I always wanted to explore Tampa and all it has to offer, and i still do. It slowly turned into different cities and towns like St. Pete and Anna Maria Island. I have gone on Road Trips with my family to New York City and Washington D.C., as well as San Antonio Texas. We also have gone on a trip to Colorado Springs and that was so beautiful. One of my goals is to take a road trip with my best friends and cover all 48 continental states. It's a bucket list item for sure. I am determined to visit Europe one day and visit every country. I have always wanted to visit Venice, Italy and go on a Gondola ride with the love of my life #goals. Italy and Greece are two countries that are on my 'Visit before You Die' list. Then I want to go visit Colombia and Nicaragua, Since i am 1/2 Colombian and 1/2 Nicaraguan. I visited Colombia once, but I was 5 and don't remember much. The World is such a large place with a variety of people, languages, culture, rituals, religions, experiences, and history. It would be crazy of me to stay in one place and never go out and explore what is unknown to me."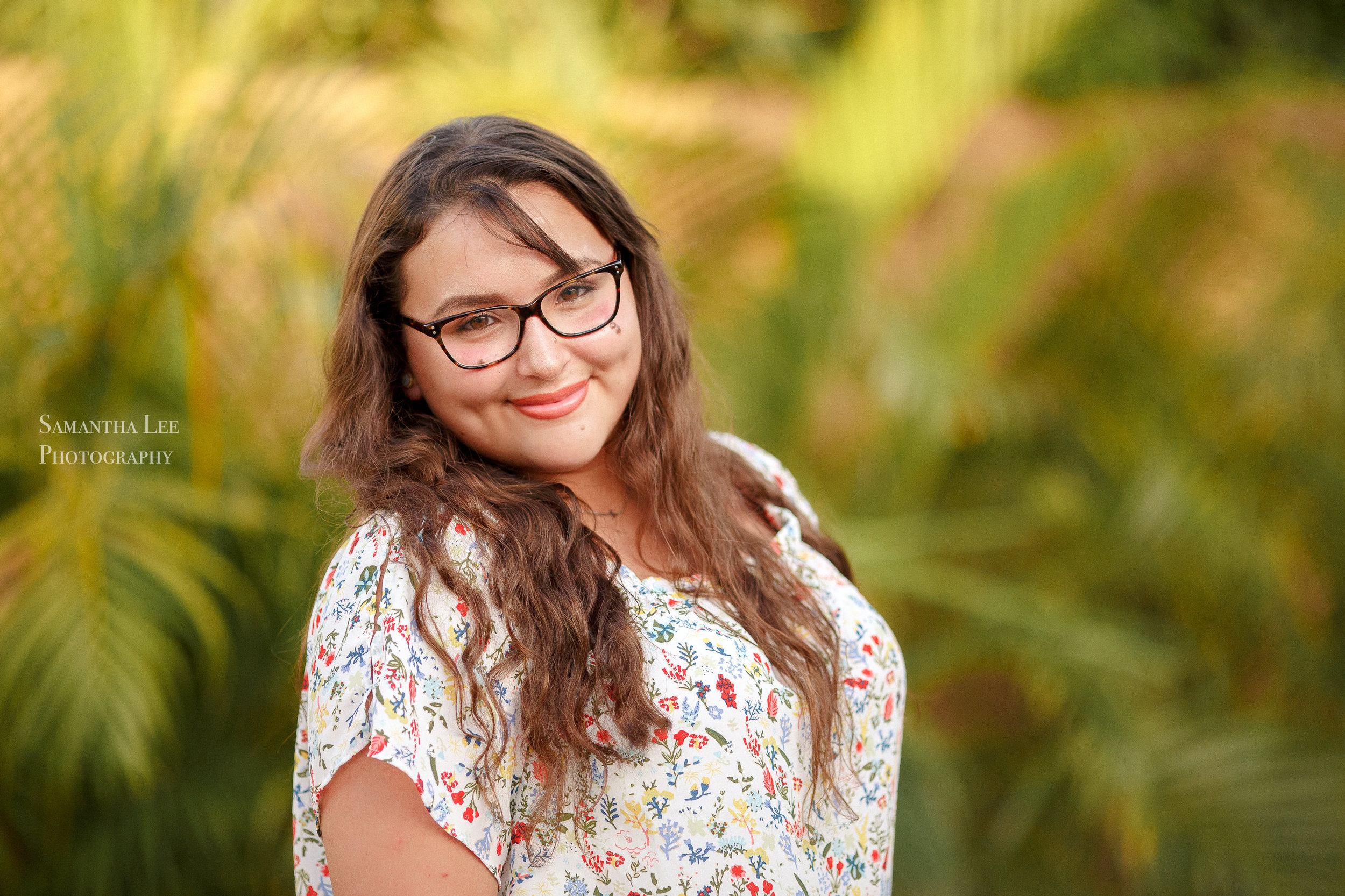 I hope you can see why these girls were chosen to represent Samantha Lee Photography, I mean... how AMAZING are they?! Their goals and dreams are so inspiring and just blow me away. I am truly so PROUD of my seniors, and just can't believe I am so lucky to have such incredible young ladies representing my brand. Having a senior rep team is one of my favorite things about my business and keeps me inspired every single day! If you are a photographer and thinking of creating a senior rep team, DO IT!!! It is so rewarding. This is my third year having a team, and every year I am so impressed with these girls. Some of them become great friends, and they encourage each other even when I am not around! I mean, that's what I am all about! They go after their dreams and inspire so many young ladies (including me) and make what I do just that much better.
So to ALL my #SamanthaLeeSeniors... past, present, and future - you girls are TRULY amazing. You inspire me every day to be better. If I can even set the smallest of good examples for you then I am truly honored. You are all so smart, and creative, and innovative, and you have so many incredible ideas that you want to bring to life.
DO NOT GIVE UP.
GO FOR YOUR DREAMS.
YOU CAN DO THIS.
With love,
-Sam